We are grateful for your support to rebuild the huts in Uganda.  Here is an update from Barr Christian Vocational Center:
Dear TOM
We have finished rebuilding the houses for the orphans. We have rebuilt two small houses, one for sleeping for girls and a kitchen for cooking. Then we have repaired the second one for boys to sleep in.
We have bought for them four jerrycans for collecting water, saucepans, plates and sleeping materials and some food. The jerrycans are in front of the house where boys sleep.
There is too much rain in Uganda and has caused flooding in many parts of the country and we have relocated the building site near an old grand mothers house, and all these grass thatched houses are on temporal basis and will not take long since the rain is too much and will destroy them.
The orphans still need a lot of assistance from donors like school fees, a permanent house, scholastic materials, medical help among others.
May God bless you and your work abundantly
Yours faithfully
Mariam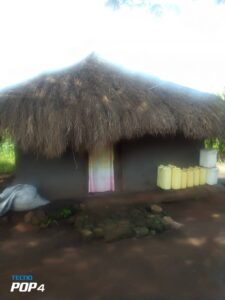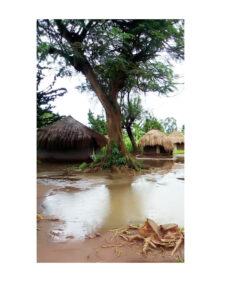 Tom Murphy, President
Child Hope Worldwide Inc., dba givenet.org
Please continue to support our work:  givenet.org/barr